Eumig – A Legend From Austria

Saturday January 23, 4 p.m.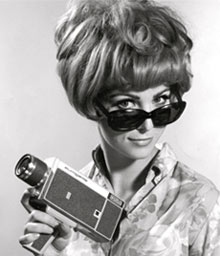 The former biggest producer of projectors in the world was the company of Eumig in Vienna. Many film cameras left this think-tank, as well, for instance the only super8-underwater film camera of the world, the Eumig Nautica.
Although in the 1970s up to 600,000 film units, had been produced per year, the company already went bankrupt in 1981. The end of the super8-era was to be seen.
The inventor of these legendary film units Dr. Walter Besenmatter, the then head of the Eumig optics department will speak about it.
We will show the film "60 years of Eumig", which presents the outstanding products and the factory with its ca. 7,000 employees.
Jürgen Lossau, the chief editor of the journal schmalfilm, will present some of the Eumig units and elucidate the history of the then biggest private company in Austria to the audiance.